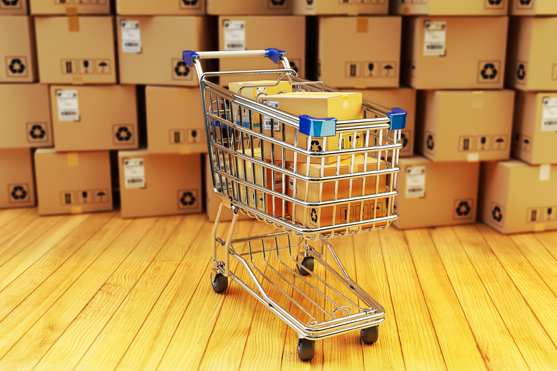 Several aspects should be considered when launching an online business and sending products to the consumer is a prime factor in the success of your business. Several tools will allow you to better combine online business and product delivery, and thus to ship your products while being profitable.
The online shopping cart conversion to products sale
Statistics prove that online shopping consumers see delivery as a decisive factor in finalizing the sale or abandoning a shopping cart. Improve the shopping cart conversion to a transaction simply by offering consumer-friendly shipping options at the best price.
Shipping options for your online products
When starting your business on the web, a benchmarking of your customer base is needed and will help you determine the best shipping strategy. In the best of worlds, the shipping options you offer your customers should include faster and/or more economical solutions so they can select the best option according to their situation or needs. By offering a variety of delivery options, consumers will be more likely to finalize the purchase the items in their shopping cart.
Packaging of the products shipped to your customers
Packaging and presentation can also add value to the products shipped to your customers. Indeed, the buying experience continues up to the moment your customer receives your product. Although eye-catching packaging can be attractive, be sure not to increase the weight of the package.
Shipping rates strategy
Free shipping is also an incentive that has the effect of decreasing the abandoning rate of your customers' online shopping cart. This solution can be costly for your business; therefore, it is best for you to establish a pricing strategy:
You can offer free shipping while slightly increasing your prices and thus include shipping costs in the customer's original invoice. Delivery charges will be absorbed by customers, but higher prices may dampen their purchase intention.
You can offer free shipping once a certain amount of purchase is reached. This strategy allows you to offset the shipping costs. Some customers will increase the value of their shopping cart to receive free shipping and thus increase the sales amount

.

Delivery charges may be paid exclusively by the customer. Generally, a fixed shipping charge per region is established to facilitate the management of your shipments.
Offer multiple shipping options to your customers and reduce the abandoning rate of their online shopping cart. The Save On Express service allows you to offer different delivery options at an economical price. Use Save On Express to reduce your transportation costs and increase the profit margin on your products.